Regular price
Sale price
$45.00 USD
Unit price
per
Sale
Sold out
This gender-neutral scent is for those that crave a signature daily fragrance. Our well balanced blended of Spices, Amber, Leathery Papyrus, Cardamom, and Woody notes are dreamy, clean, and grounding 
SCENT TYPE: Woody Spicy, Clean 
PERFUMER: Octavia Morgan 
TOP NOTES: Amber •  Coco • Vanilla
HEART NOTES: Cedar • Spices • Musk
BASE NOTES: Sandalwood • Papyrus • Cardamom
EDP %: Usually last 3-4 hours on skin  
No Phthalates • No Parabens • No Synthetic Dyes • Cruelty-Free
Notes

Top: Amber • Coco • Vanilla Heart: Cedar • Spices • Musk Base: Sandalwood • Papyrus • Cardamom
Ingredients

Natural Fragrance (Botanical)
Synthetic Fragrance
Naturally-Derived Fragrance (Botanical)

1-(1,2,3,4,5,6,7,8-Octahydro- 2,3,8,8-tetramethyl-2- naphthalenyl)ethenone, Ethylene brassylate, beta-Ionone, 2-Isobutyl-4-methyltetrahydro-2H- pyran-4-ol, 6,7-Dihydro-1,1,2,3,3- pentamethyl-4(5H)-indanone, delta-3-Carene, Geraniol, Denatured Ethyl Alcohol, Triethyl Citrate, Deionized Water

Share
View full details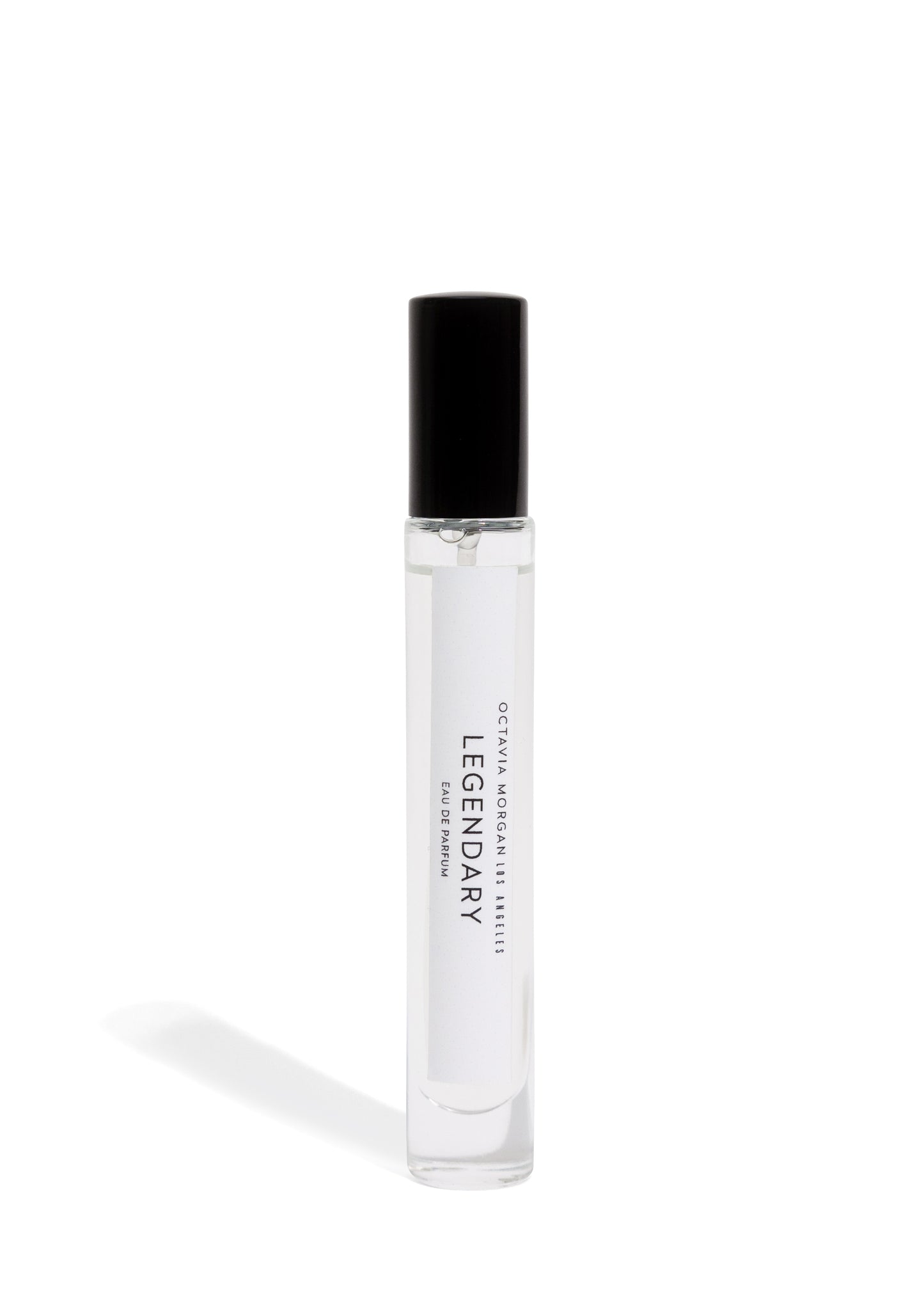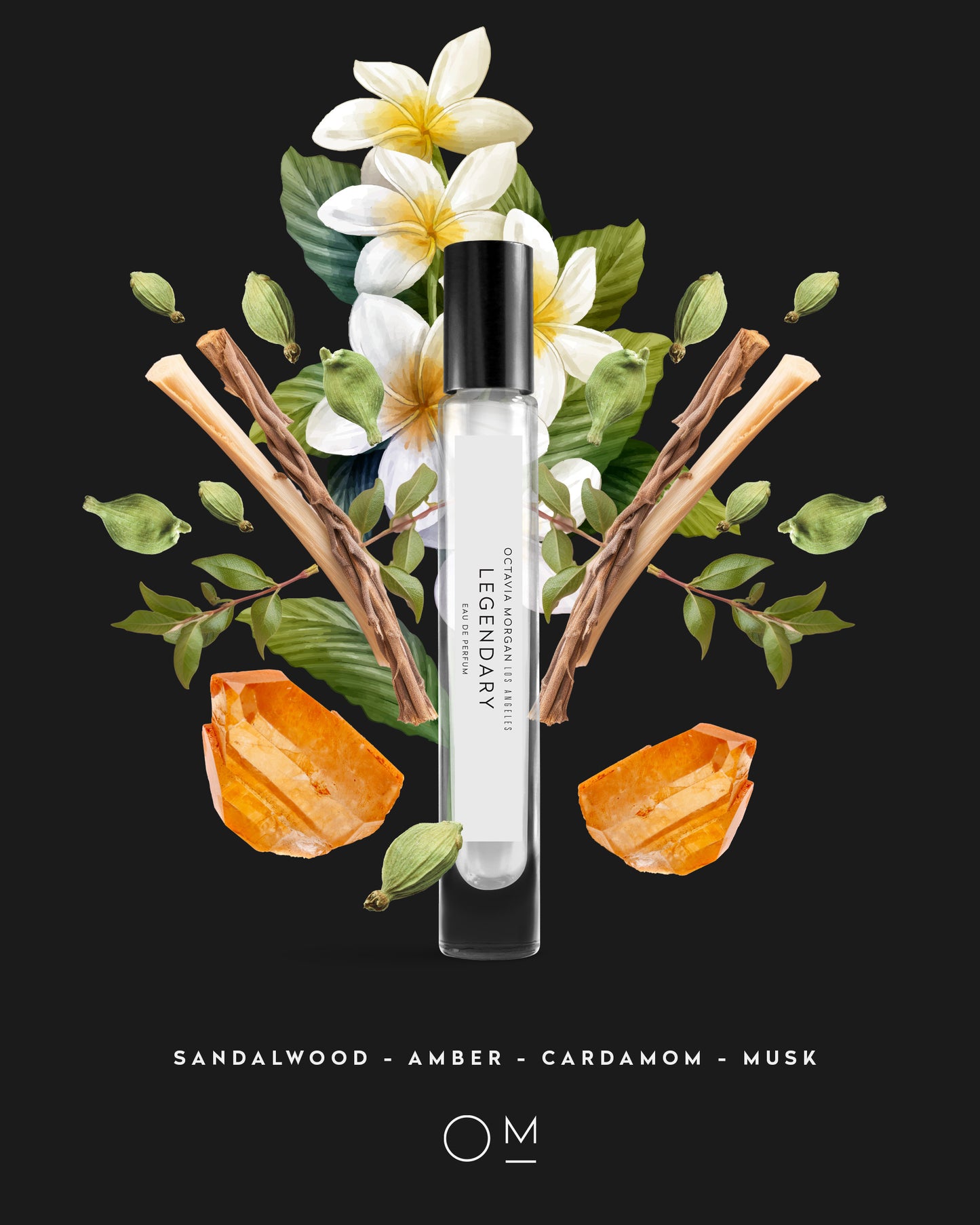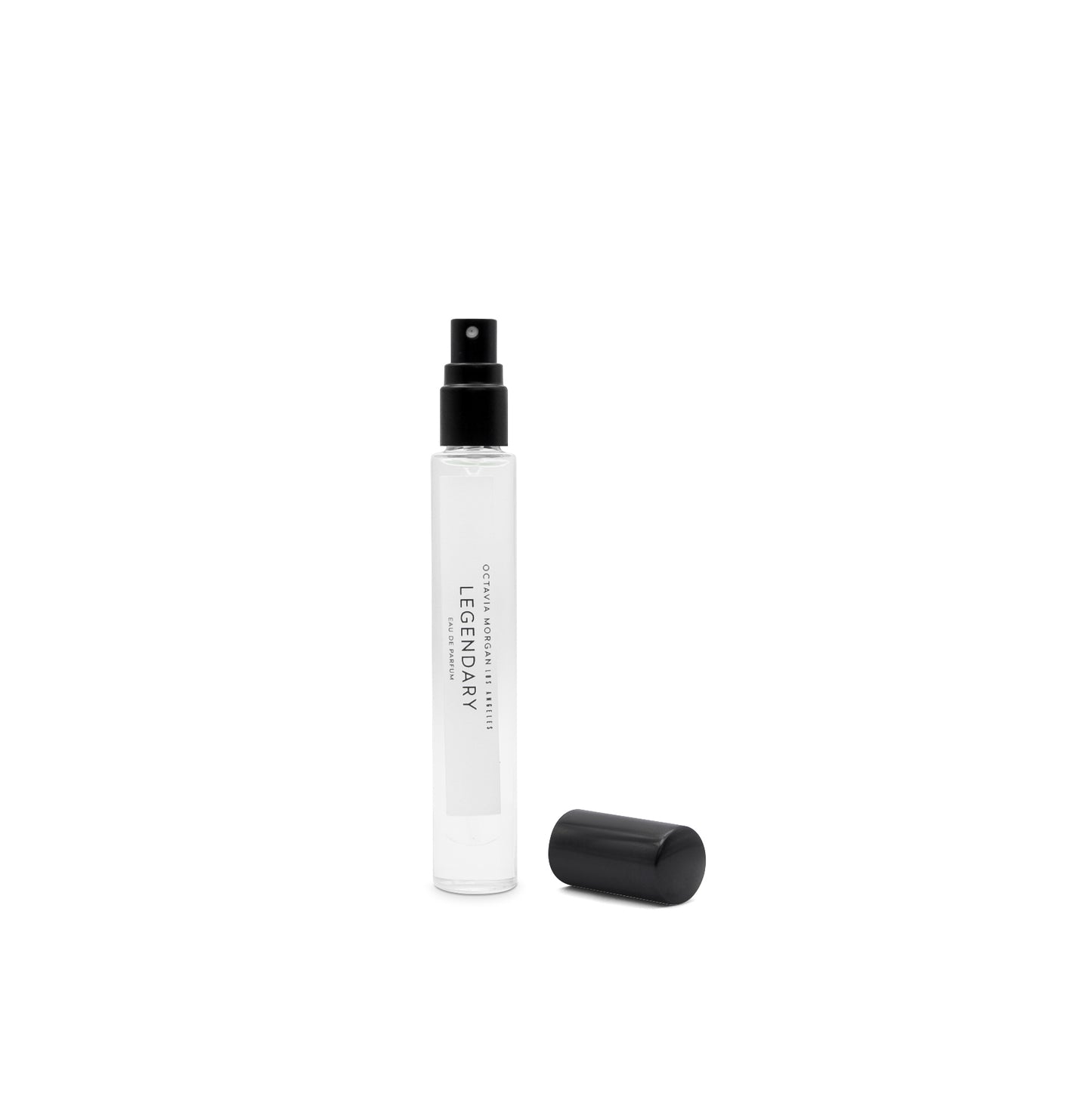 Perfect Scent!
Love the scent and I get lots of compliments on it. It's distinctive but not overbearing.
LOVELY !
I was at a party and a girl smelled really nice so I asked her what fragrance was she wearing and she told me LEGENDARY from Octavia Morgan, I went to the site several days later and ordered and it was delivered fast as well. I am glad I went to that party because I have discovered a new scent that's lovely.
Beautiful, Unique Freah Scent
This is the most beautiful, unique, freshest fragrance I've every smelt. This is the only perfume that makes people stop to tell me I smell so good and asks what perfume I'm wearing. I started with the traveler and now I have the full size. The performance is long lasting and I can't stop smelling my own wrists.
Loving Legendary Eau de Parfum
I sampled Octavia Morgan's Legendary at a beachtown outdoor fair and was
immediately hooked -- light and fresh and a scent that works for both day or night. And I love the option to purchase slender purse size vials -- perfect for travel!
Love this scent and beautiful packaging