Regular price
Sale price
$45.00 USD
Unit price
per
Sale
Sold out
One spritz of this well balanced unisex citrus, white floral and wood fragrance, will transport  you to a beautiful summer garden, not only will you smell the blooms but the fruit tress and woods. This intoxicating blend of grapefruit, gardenia, jasmine, lily, and sandalwood will create a sophisticated, yet bright and airy scent  
SCENT TYPE: Citrus   •  White Floral   •  Woody   • Fresh 
PERFUMER: Octavia Morgan 
TOP NOTES: Grapefruit  •  White Lily 
HEART NOTES: Gardenia  • Jasmine  •  Cederwood 
BASE NOTES: Sandalwood  •  Vanilla 
EDP %: Usually last 3-4 hours on skin 
NO PHTHALATES • NO PARABENS • NON TOXIC • VEGAN- FRIENDLY • CRUELTY- FREE 
Notes

TOP NOTES: Grapefruit • White Lily HEART NOTES: Gardenia • Jasmine • Cederwood BASE NOTES: Sandalwood • Vanilla
Ingredients

Natural Fragrance (Botanical)
Synthetic Fragrance
Naturally-Derived Fragrance (Botanical)

Ethylene brassylate, Methyl dihydrojasmonate, d-Limonene, Phenethyl alcohol, Linalool, 2-Isobutyl-4-methyltetrahydro-2H- pyran-4-ol, Benzyl salicylate, Acetic acid, (1-oxopropoxy)-, 1- (3,3-dimethylcyclohexyl)ethyl ester, cis-3-Hexenyl salicylate, Isoeugenol, Myrcene, Denatured Ethyl Alcohol, Triethyl Citrate, Deionized Water


Share
View full details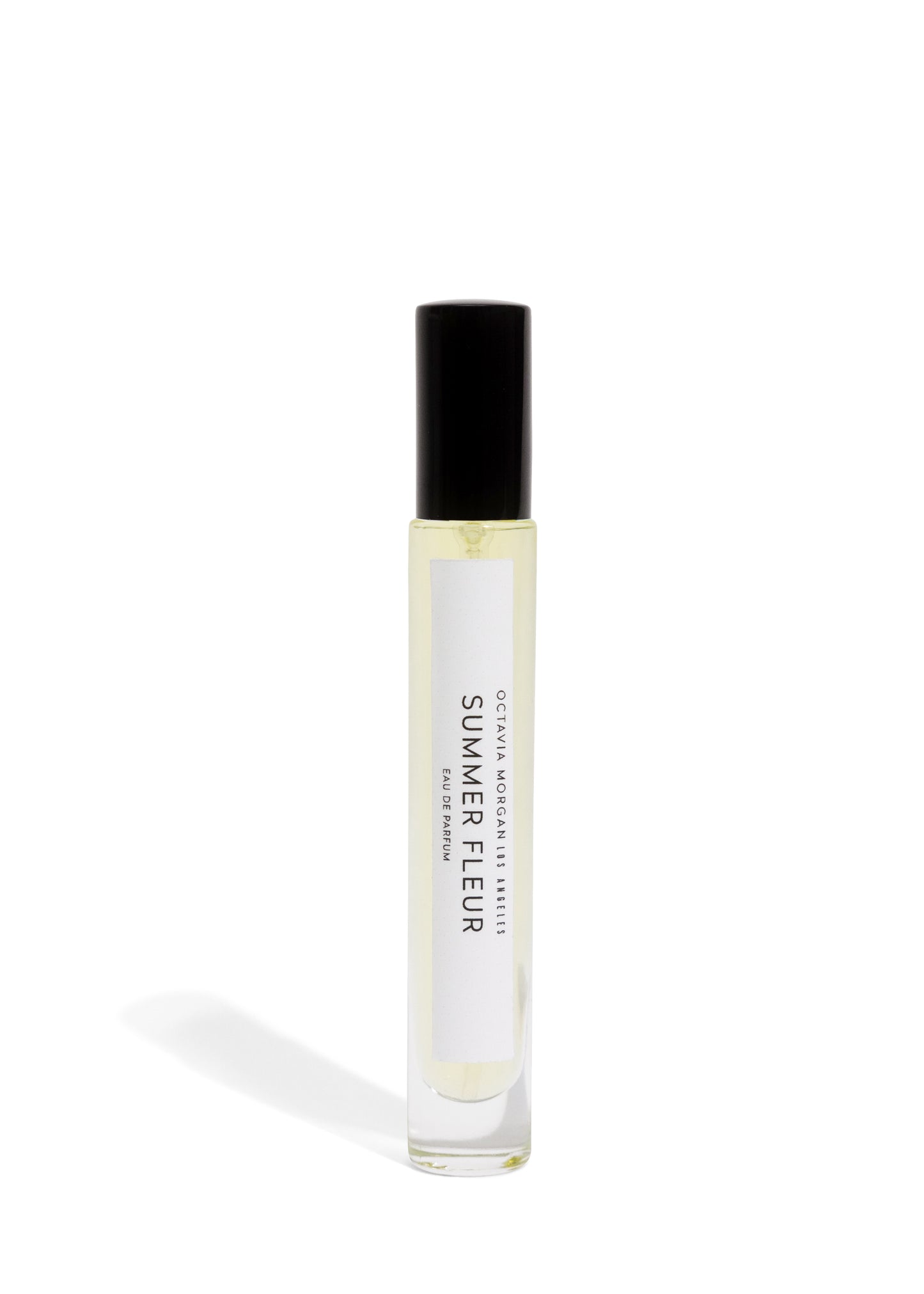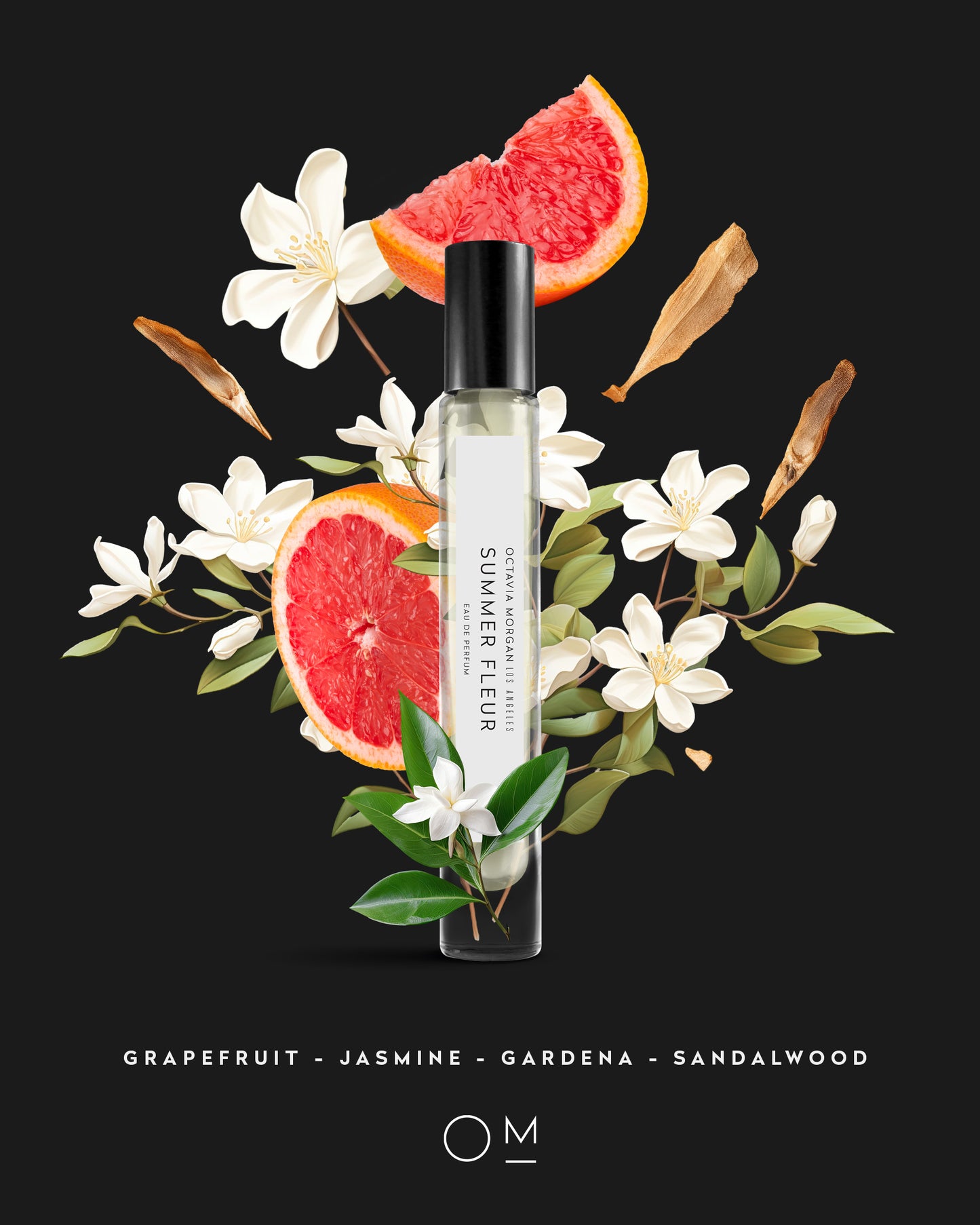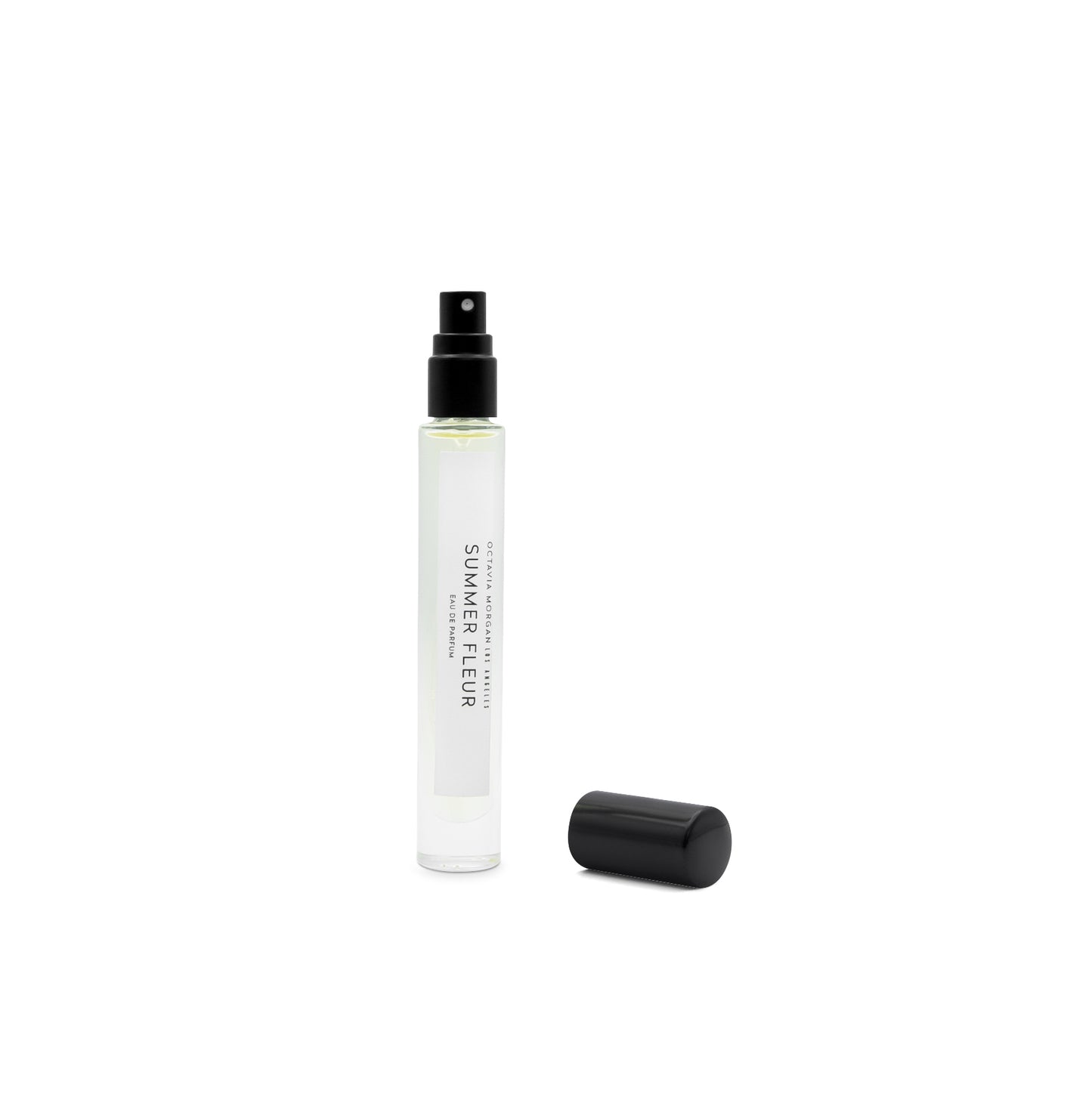 This gives Le Labo a run for it's money
This gives any Le Labo fragrance a run for it's money. If you are looking for a beautiful floral that reminds you of the perfect summer day this, is it. I love how long it lasts on the body. My New Favorite!!
Summer Fleur is an amazing scent, perfect to ward off mean winter blues!
It perfectly captures the beautiful scents of summer that I will enjoy all winter long. The package was a joy to open also. Its fragile contents were wrapped carefully and cushioned for the utmost of safety in transit. I could not be happier. Thank you!
10ml SUMMER FLEUR Eau de Parfum Traveler
Love! Love ! Loves all the scents!
You Can Never Get Enough
Summer Fluer was my first fragrance. The smell is so light and polite but breathtaking at the same time. You can never get enough!! Now I have everything she makes. The lotion is sexy as well as the 🕯
When I go on a date....It's my secret ....you will find yourself on the menu. I'm a fan ‼️💯💯
Thank you Octavia Morgan