Regular price
Sale price
$45.00 USD
Unit price
per
Sale
Sold out
This unapologetically sexy scent is a true celebration of sophistication and seduction, this bold gender-neutral fragrance celebrates the Devine Feminine in all of us. With every spritz experience the luxurious blend of Black Rose, Pink Peppercorn for spicy, Plum for umami, Labdanum and Wood for rich depth. WEAR WITH CAUTION!!!!!  You will be noticed and the center of attention no matter the event!!!!
SCENT TYPE:  Floral  • Fruity • Woody • Sexy 
PERFUMER: Octavia Morgan
TOP NOTES: Pink Peppercorn  • Plum
HEART NOTES: Black Rose  •  Cumin
BASE NOTES: Vanilla  •  Patchouli  • Labdanum 
EDP %: Usually last 3-4 hours on skin 
NO PHTHALATES • NO  PARABENS • NON TOXIC  • VEGAN-FRIENDLY 
*Clean ingredients in fragrance may change color over time
Notes

TOP NOTES: Pink Peppercorn • Plum HEART NOTES: Black Rose • Cumin BASE NOTES: Vanilla • Patchouli • Labdanum
Ingredients

Natural Fragrance (Botanical)
Synthetic Fragrance
Naturally-Derived Fragrance (Botanical)

Methyl dihydrojasmonate, 3,7-Dimethyl-1,6-nonadien-3-ol, Ethylene brassylate, 1-(1,2,3,4,5,6,7,8-Octahydro- 2,3,8,8-tetramethyl-2- naphthalenyl)ethenone, Vanillin, Ethyl vanillin, 2,4-Dimethyl-4,4a,5,9b- tetrahydroindeno[1,2-d]-1,3- dioxin, Linalyl acetate, d-Limonene, Linalool, E- and Z-Oxacyclohexadec- 12(+13)-en-2-one, alpha-Isomethylionone, alpha-Hexylcinnamaldehyde, omega-Pentadecalactone, Cyclooct-4-en-1-yl methyl carbonate, Geraniol, Allyl cyclohexanepropionate, p-Mentha-1,4-diene, delta-3-Carene, 1-(2,6,6-Trimethylcyclohexa-1,3- dienyl)-2-buten-1-one, Myrcene, Denatured Ethyl Alcohol, Triethyl Citrate, Deionized Water


Share
View full details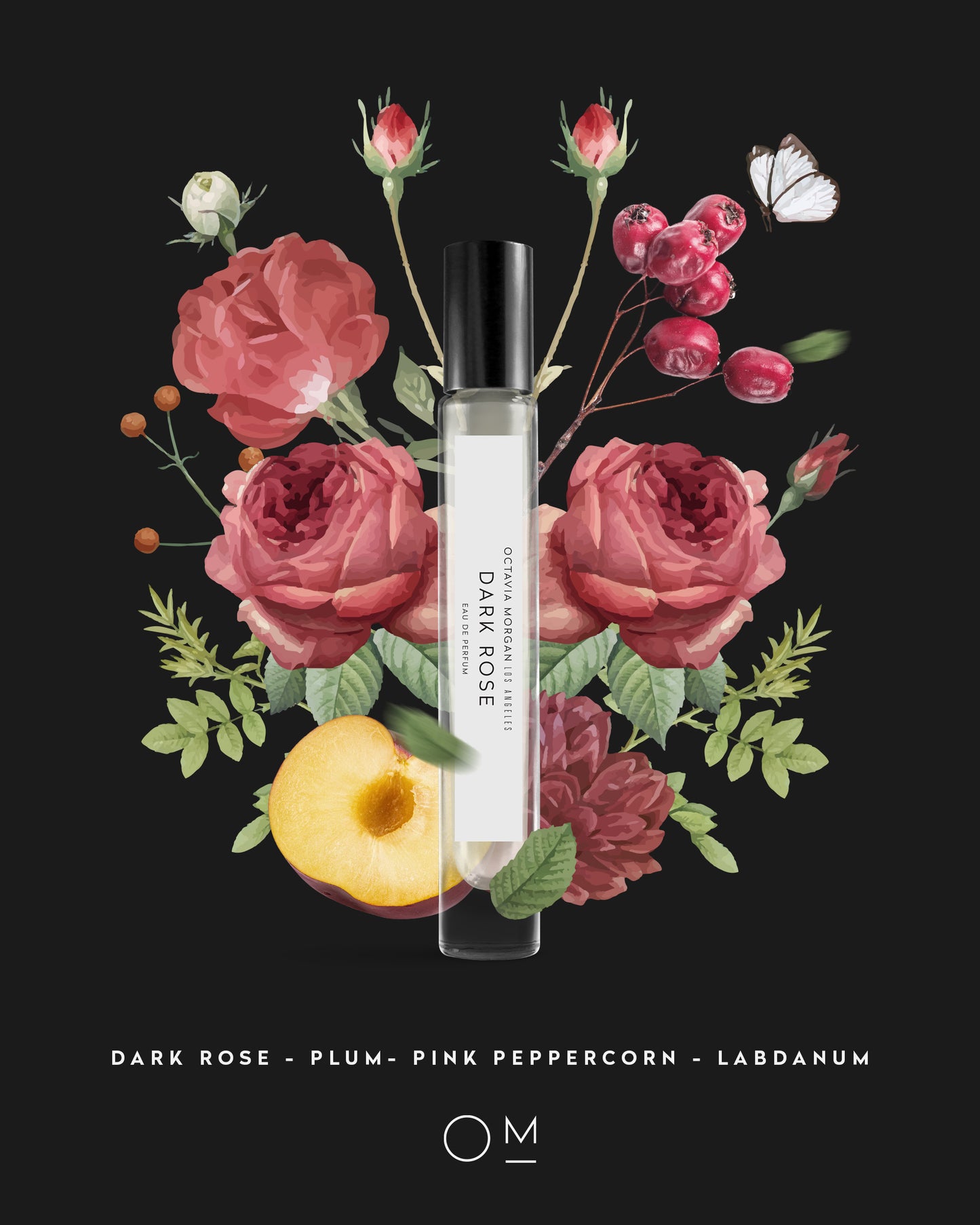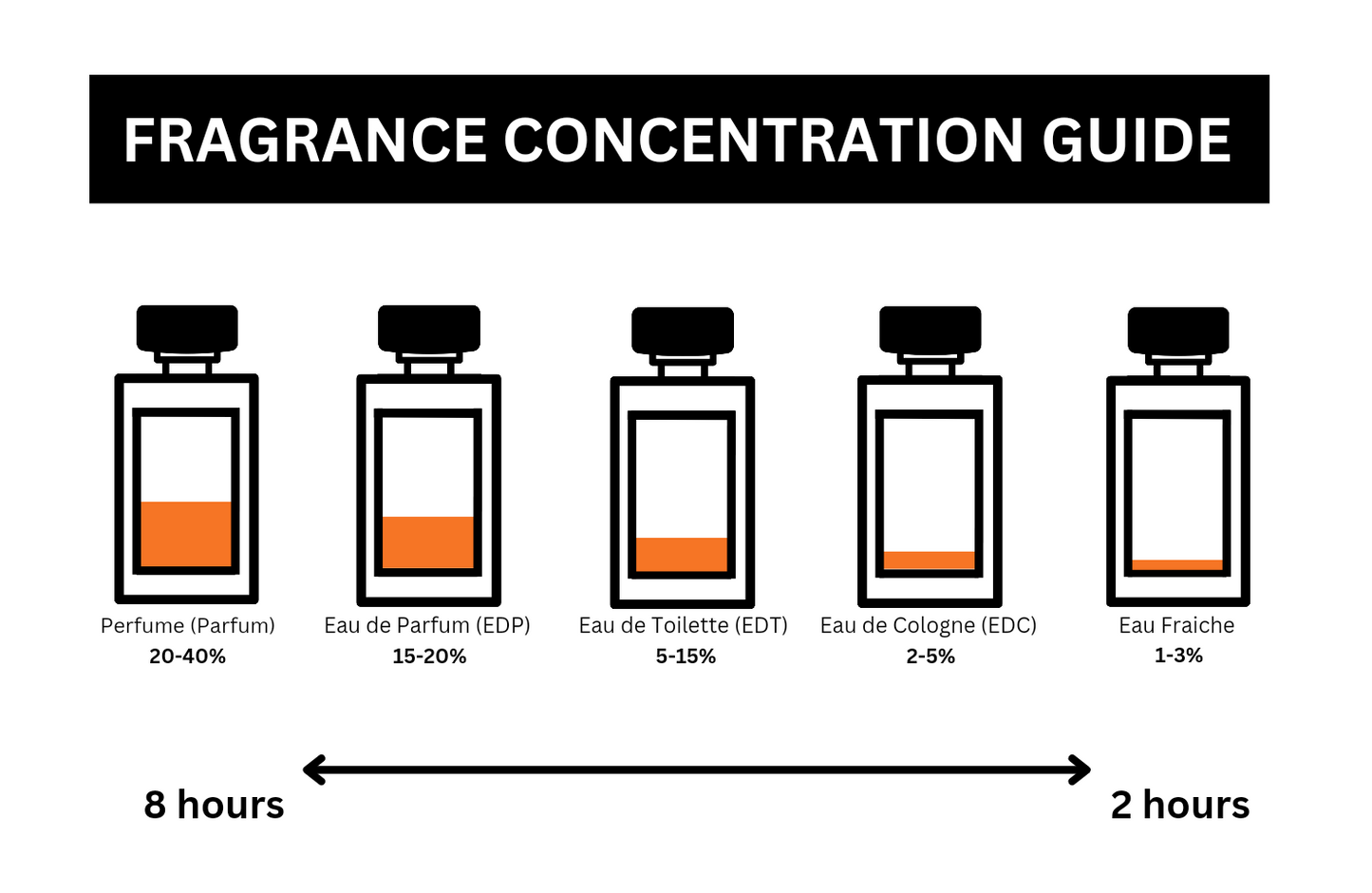 Signature Scent for 2 years
Just get it. This was a blind buy for me and I've been a repeat customer since. Octavia's customer service is impeccable.
Self care
I love the scent . How much to use at a time to have it stay on all day.
THIS SCENT IS EVERYTHING
I Absolutey LOVE, LOVE this scent!!! Every time I wear DARK ROSE I receive so many compliments!!! THIS SCENT IS EVERYTHING
Great Lasting Power
Great Lasting Power! Great Scent
I looooove my fragrance
I looooove my fragrance. Can't wait to purchase more